Windshield Wiper Replacement Service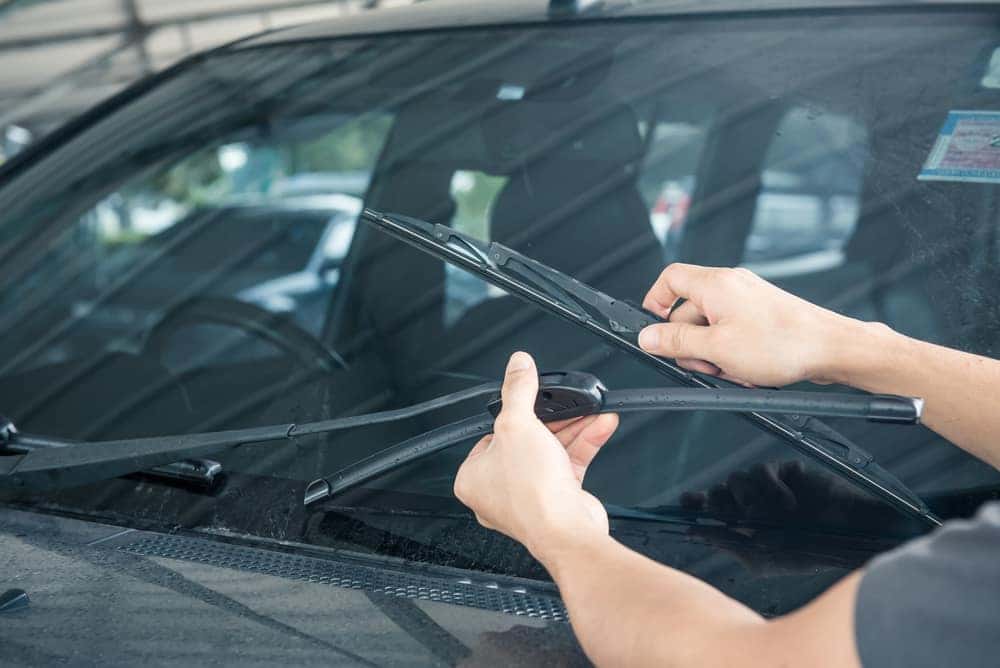 Winshield Wiper Replacement Service
Windshield wipers are one of your vehicle's most important safety components. They keep the windshield free of rain, snow, ice, dirt and debris, allowing you to see clearly and drive safely. Like other auto parts, windshield wipers wear out over time. If your vehicle needs windshield wiper replacement, it can be dangerous to drive, so don't put it off.
Cracked or broken wiper blades are not only hazardous, but they can also permanently scratch the windshield. If you live in Clatsop County, windshield wipers can be replaced quickly and inexpensively at the Ocean Crest Chevrolet Buick GMC Service Center in Warrenton.
It's a good idea to check your car's windshield wipers periodically for signs of wear or damage. Look for worn, cracked or hard spots, as well as rust and corrosion. Clean them with a wet towel and wipe off any dirt and debris that may have accumulated. If they need to be replaced, bring them in for windshield wiper installation.
While inspecting the wipers, check the wiper fluid level and top it off if necessary. Examine the spray nozzles and make sure they're working. If the nozzles are clogged, gently wipe them with a cloth and remove any dirt or debris that may impede the flow of the wiper fluid.
Wipers should be replaced every 6-12 months. The blades can deteriorate due to several causes, including the sun's ultraviolet rays, intense heat or cold, and dirt and grit from the road. Replace wipers that leave streaks or smears on the windshield or squeak or skip. Faulty wipers impede your visibility. You'll need the windshield wipers during bad weather. It could spell disaster if you can't see out of the windshield when the roads are slippery.
Buy your replacement wiper blades at Ocean Crest Chevrolet Buick GMC. You'll get new wipers designed for your vehicle. You don't want to buy a cheap pair of wiper blades at a big box store and have them fail in the middle of a storm.
Call the Ocean Crest Chevrolet Buick GMC Service Center and schedule a windshield wiper inspection or use our website's Schedule Service page. Check our Service Offers page for discounts on wiper blades and many other maintenance and repair items.
Ocean Crest Chevrolet Buick GMC is located at 855 Alternate Hwy 101 in Warrenton. We have convenient hours of operation to serve you. Check our website for our hours and directions.