Oil Change Service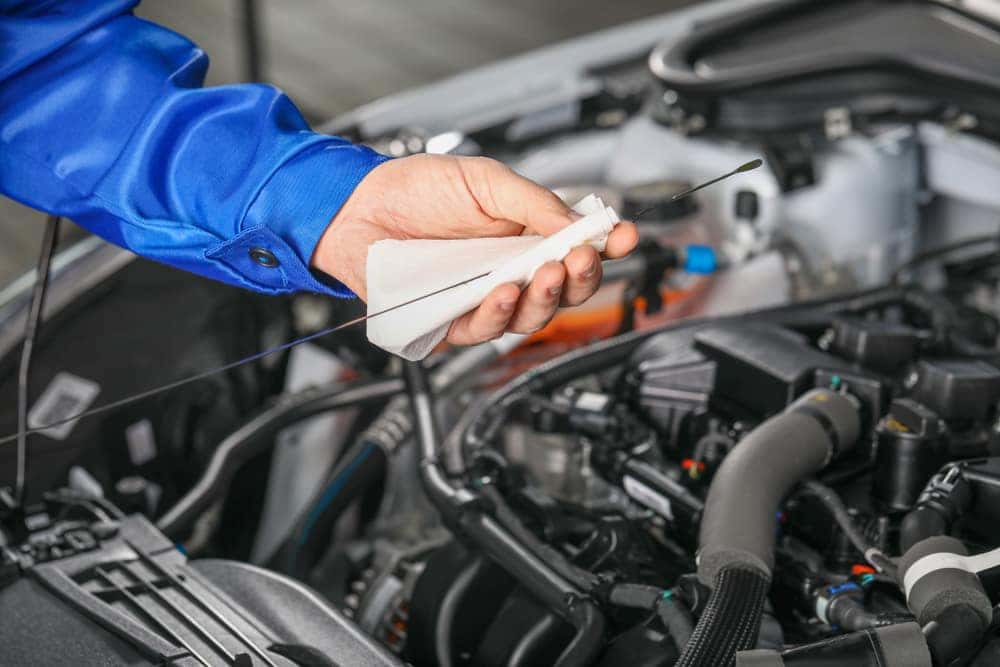 Oil Change Service
As a car owner, keeping up with your vehicle's scheduled maintenance is essential. It will extend your vehicle's life and help reduce the need for costly repairs. Changing the oil according to the manufacturer's recommendation is especially important. If you live in Clatsop County, oil change service is nearby when you bring your car to the professionals at the Ocean Crest Chevrolet GMC Service Center.
When our service technicians change your vehicle's oil, they'll drain the engine's old motor oil and replace it with fresh oil. When you bring your car for oil change service in Warrenton, the service technicians will replace the oil filter. As a certified Chevrolet GMC dealer, we use OEM oil filters.
Motor oil is responsible for lubricating an engine's moving parts. Regular oil changes will dramatically enhance the life of your car's engine. Although modern motor oil is formulated to last for thousands of miles, it will eventually start to break down, putting your engine at risk of experiencing premature wear and tear. Getting an oil change also helps keep damaging contaminants out of the engine.
There are differing opinions on how frequently to change a vehicle's oil. The length of time between oil changes varies according to the type of vehicle you drive, how you drive it, and what kind of motor oil it uses. Check your owner's manual and follow the manufacturer's guidelines. Many of today's newer cars come equipped with an oil life monitor that will remind you when it's time to change your vehicle's oil.
Failing to change the oil regularly puts your engine at risk of experiencing sludge buildup, which is one of the most damaging engine problems. Sludge makes it extremely difficult for your engine's internal parts to move freely. In severe cases, complete engine failure may occur. The friction caused by metal-on-metal contact could cause the engine to seize up.
Your car's engine will run hot if you don't change the oil. Old, dirty oil can't draw heat away from the engine effectively. This can lead to engine damage that will be costly to repair.
Decreased performance is another consequence of neglecting to change the oil. Acceleration won't be as strong. Because of the thickness of dirty motor oil, the engine is forced to work a lot harder than it should. Don't be surprised if you notice decreased fuel efficiency.
Although you can change your vehicle's oil yourself, the best approach is to visit a service center like the Ocean Crest Chevrolet GMC Service Center for professional oil change service in Warrenton. We have the equipment to do the job correctly and dispose of the old oil safely.
Ocean Crest Chevrolet GMC Auto Repair Services:
Windshield Wiper Replacement
Air Conditioning
Windshield / Window Replacement
Transmission Repair
Heater Repair & Service
Clutch Repair
Muffler Repair
Radiator Repair
Tune Up Service
Auto Inspections